Tips to make your home look like a model home
Every so often
Febre Frameworks Real Estate Photography Company is approached with the question;
"What do I have to do to make my home sell quickly?"
Well I am here to answer that beloved question of mine once and for all! 
As a real estate photographer, we all know that selling a home can be a very stressful time and the ability to sell a home is solely dependent upon the seller's willingness to co-operate with the process. There are many times we walk into a home and the seller is so relieved that the day has finally come and their house is about to go on the market. Relax…the real estate photographer has come to portray their home in the best light possible (pun intended).
So, what are some things we must realize about Real Estate?
Besides selling views, real estate photography is extremely simple. Potential buyers want to purchase space, so it is our job as real estate photographers to capture as much of it as possible, and to draw the buyer in which allows the Realtor to negotiate and sell the property!
So where do we start?
The Bedroom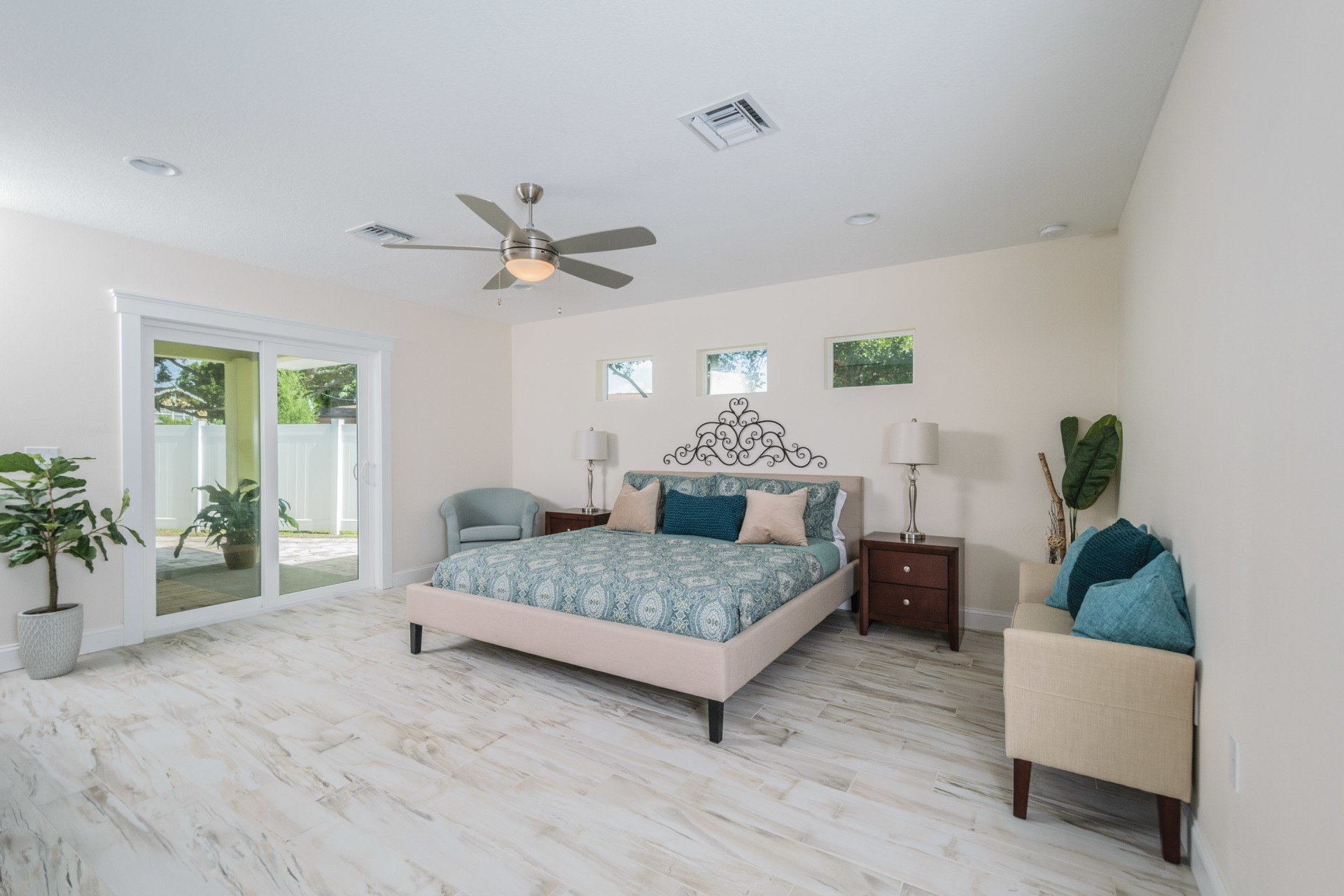 Get your head out of the gutter this is real estate photography haha. What we want to portray in the perfect bedroom picture is an atmosphere of relaxation, and we can't do that if the bedroom has 6 night stands and 4 dressers scattered about the room. So, bedroom preparation should be limited to the follow:
Make sure that the bed has been made and the edge of the comforter is not sticking out of the foot board.
Two pillows per side and one decorative pillow apiece. As much as it is tempting to throw every decorative pillow you have on the bed, DONT DO IT! STOP! This will make the photo look too cluttered, Yes! Pillows are clutter!
A night stand on each side of the bed is adequate. On the night stand, you want to make sure that you limit the amount of decoration. If you have mismatching lamps on either side, then I advise you to remove both of them from the equation and stuff them in the closet. All a night stand requires is a picture frame and possibly a vase with a touch of color from a flower.
Dressers were not made to act as shelves! A dresser should never have an assortment of perfumes and watches laying around. A couple of well-placed decorative pieces will suffice on either end of the dresser.
Get Rid of rugs!
Bathrooms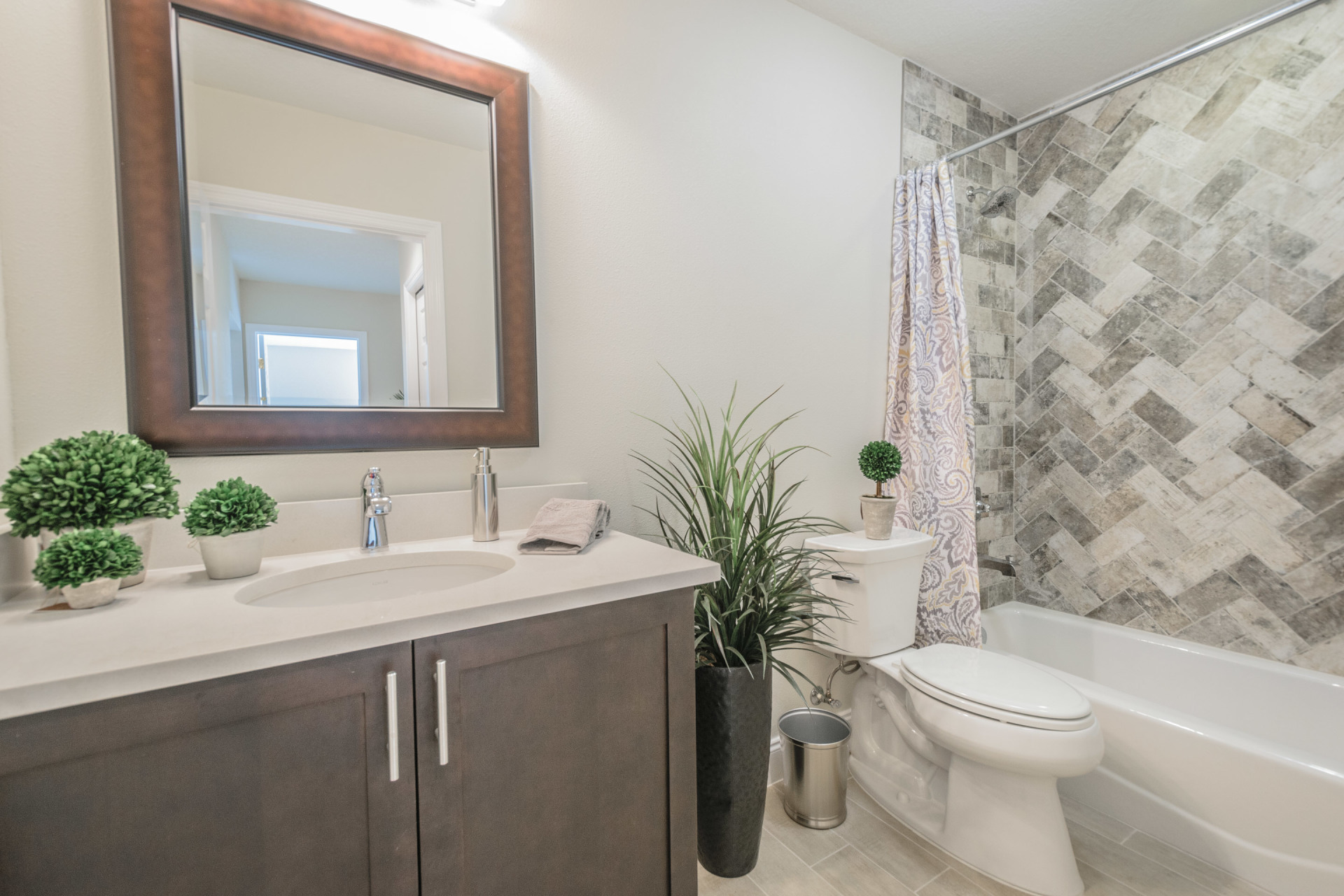 The glorious and smelly bathroom is the next room on our agenda to neutralize (and I'm not talking about the smell). The forgotten room of the home, this room plays a pivotal role in the sale of the home. An individual on average will spend 92 days in a bathroom during his/her lifetime. Yes! This room is important, do not neglect it. Bathrooms should only have a couple things displayed as decoration:
Only decorative soap containers or bar soap holders should be displayed near the sink and on counter tops. If you have to pause to think if it's decorative or not, then chances are it is, so please remove it!
Get rid of the toothbrushes! As much as we all care about dental hygiene, the potential buyer does not care to know whether you're using a Colgate or Oral-B brush. Another's hygienic products are typically perceived with distaste and exudes a negative reaction from the viewer.
Plungers and any other cleaning equipment should be banished to under the sink. I do not believe this needs to be explained any further!
Now it's time to get wet in the shower. This one is fairly simple to describe. NOTHING should ever be in the shower.
While leisurely relaxing in the bathtub, we want to realize that this area could become someone's sacred temple. This area should be decorated with some candles that have been collecting dust in the cabinets.
Kitchens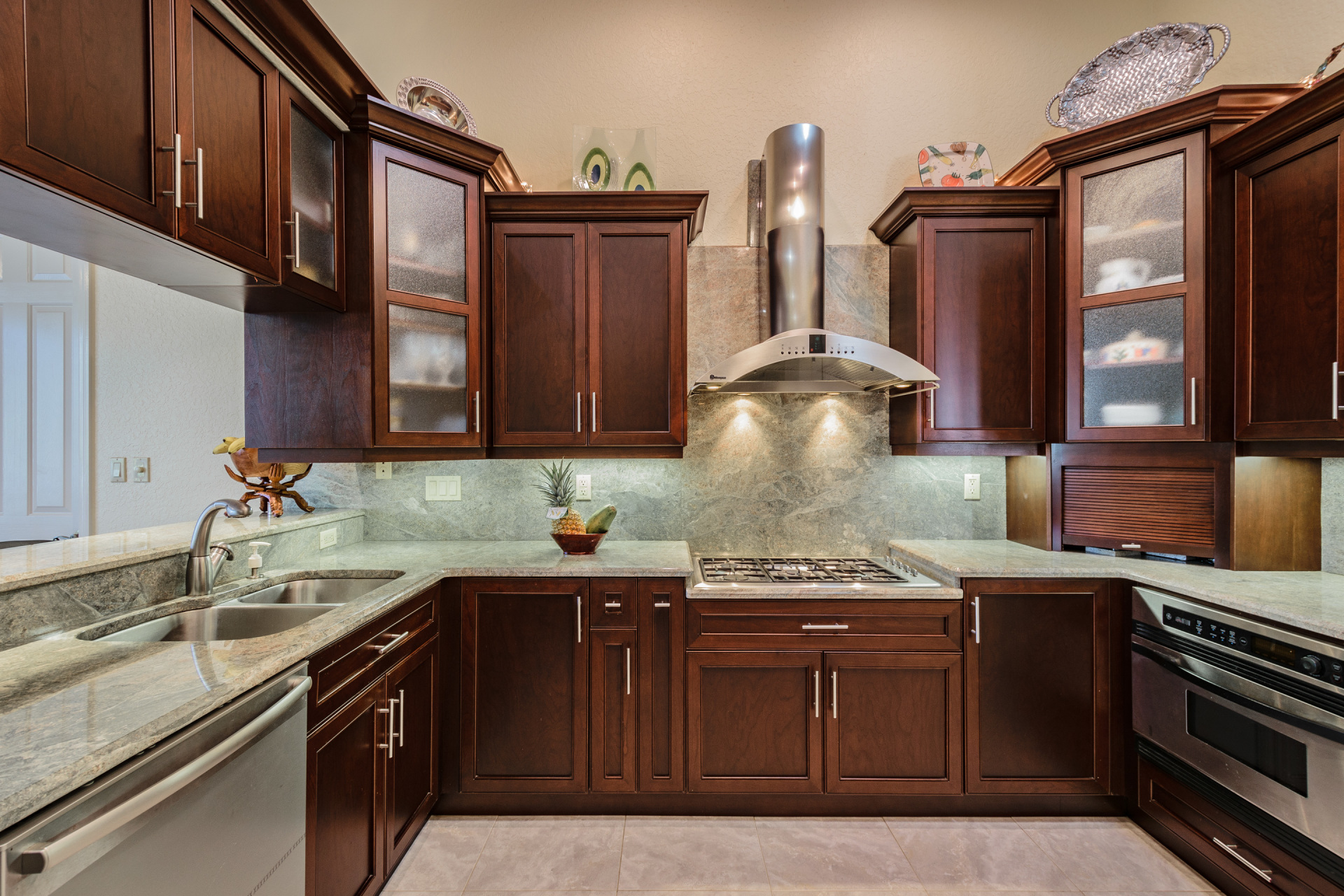 The ambitious chef's office, this room holds some of the highest authority with potential buyers when purchasing or scouting for a new home and should have special attention when preparing it for a real estate photography session from your local photographer. There are a number of things that should be taken into consideration about appliances, cutlery and utensils. Let's get cooking!
Any television should be removed and hid in the pantry. As much as you would like to let everyone know that QVC or the Home Shopping Network is your favorite channel, the clutter of miscellaneous appliances can create a less than advantageous effect on counter space perception. You should limit your appliances to a microwave and coffee maker. If you're feeling a little 'Top Chef' you can showcase your blender as well.
Cutting boards are a photographer's nightmare. Stained with last night's raw meat and vegetable combos, the stains portray a war-torn kitchen. This is not good for photographs. Cutting boards that make the cut are usually more expensive butcher blocks or granite boards.
Small containers increasing in size are perfectly fine to have in the kitchen, as long as they're strategically placed and not too close to any other appliances.
Finally, the bowl of fruit… I don't care who you are, a bowl of fruit looks great in any kitchen! We want to extend a warm greeting to the viewers. Bowls of fruit are used in some cultures as an 'offering' to a visitor and can make them feel quite welcomed. This should be in every kitchen around the world.
Living Rooms/Family Rooms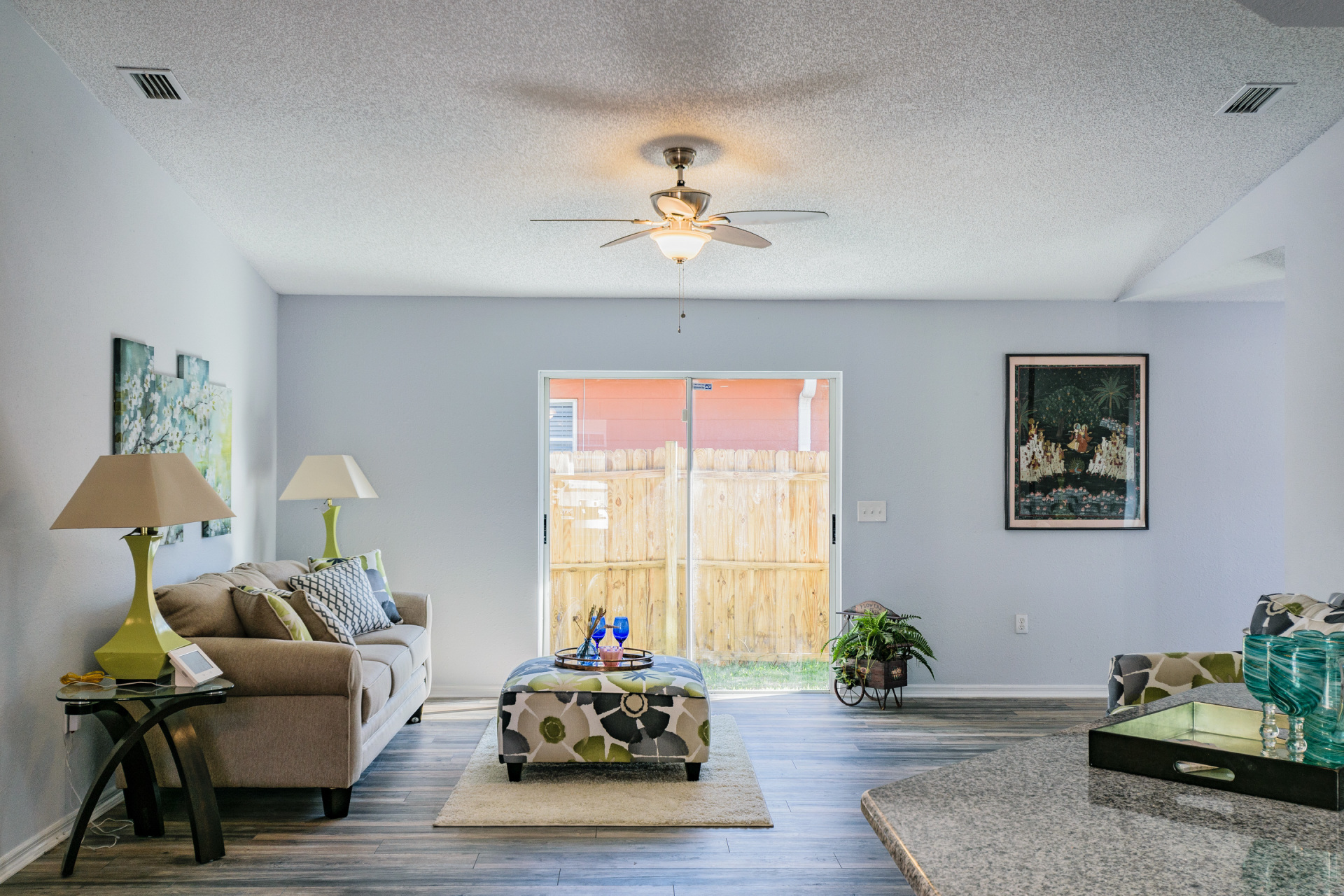 As the main areas of entertainment, these rooms although very different in use are still very similar in the clean-up and staging aspect. These rooms, being the largest of any other rooms in the home, have to appear as such. With the majority of a resident's time being spent during the day here, we want to exude a sense of comfort so the de-cluttering process must commence.
There should only be one set of long couches in any these rooms. Mismatching couches can be a bit of an aesthetic eyesore. Accent recliners and chairs are completely acceptable due to the fact that it provides a bit of pop in the picture and can have a positive effect on the ambiance.
Family portraits should be alleviated from their positions. Unfortunately, as much as we love our families, the viewers could care less 🙁 So, we do have to put these cherished moments away in a safe and protective place. I always suggest packing them up in a box.
End tables can be a cluttered nightmare of stains and mismatching coasters. Riddled with snacks and dust, these little devils always seem to escape from the clutches of de-cluttering. Remotes inhabit these tables as if they have been glued for centuries. These tables should only ever have a lamp or a vase on them while we take the photographs. They are end tables and not a remote rack or drink table (at least for the photos)
The enchanted coffee table. These little pieces of furniture can make or break the appearance of a room. I know it sounds crazy but trust me. There are a couple methods that can be used to transform these often dull pieces of furniture into a piece of eye-candy. One suggestion would be to place magazines on the table with a pair of reading glasses next to them. Second, maybe a serving tray with two glasses and an unopened bottle of wine. After the pictures are taken we can celebrate with a glass of some pura vino.
Office/Study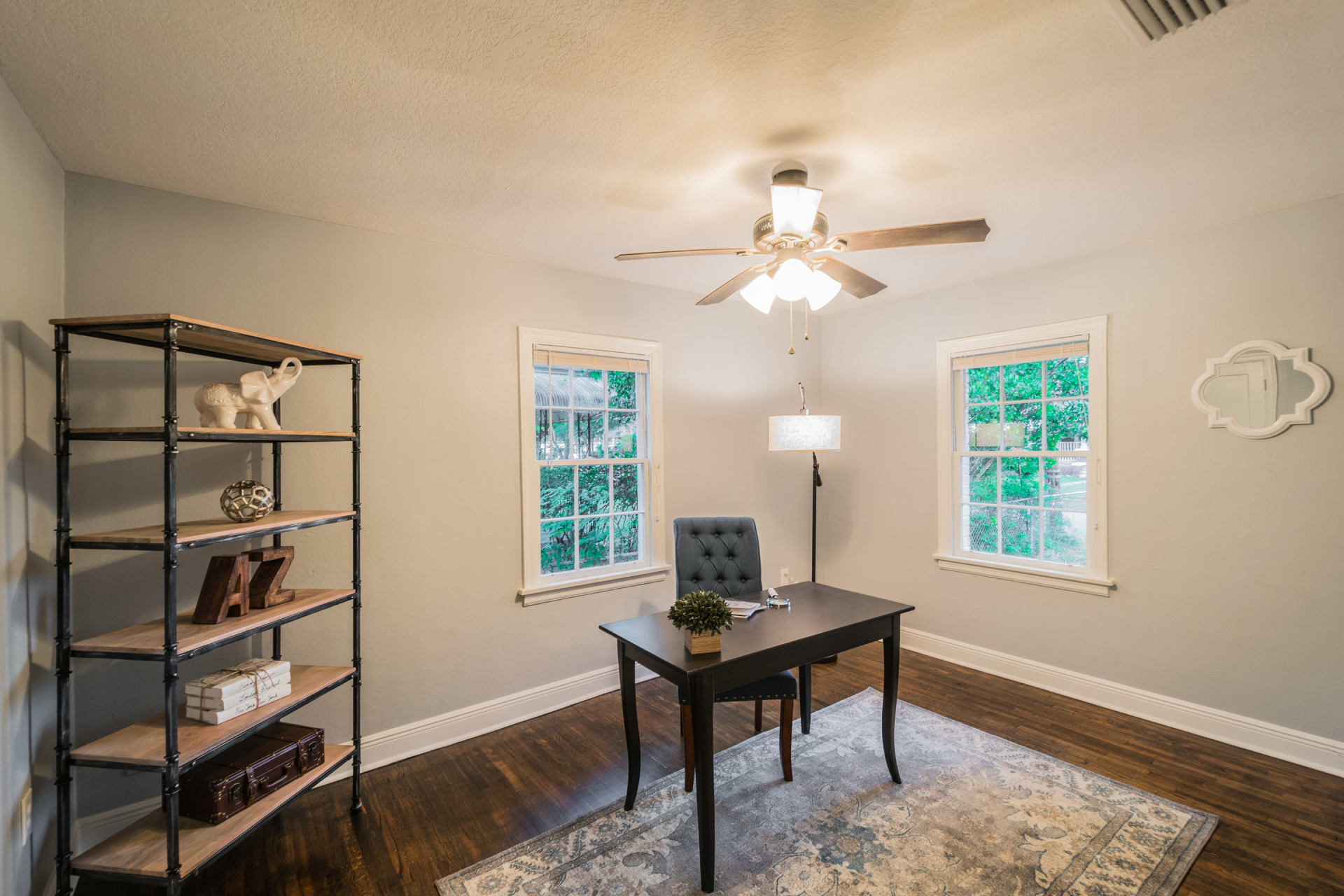 The Office/Study is every seller's worst nightmare. Riddled with papers that stack as high as Everest (I believe I'm describing my office) this is the most difficult room to de-clutter. Although it can be tedious and heart wrenching, it must be done. Let us advance into territory that is uncharted and a vast mystery to many.
All documentation should be put away safely and neatly. Beyond photographing the office and study, it is always good practice when selling a home. You will be having a lot of showings and strangers walking through your home so understand that there may be a peeping tom around the corner stuffing their nose into your business. I'm sure no one wants that happening.
The web of wires must be detangled and swept away. Like many spider webs, wire webs must be removed from any picture. This means unplugging most of the chargers, printers and laptops and hiding the wires in a safe place that is easily accessible in the future.
Printers need to go. Although printers are pivotal for any business to succeed, they are indeed a hindrance to the aesthetic appeal of a home office and should be hidden from sight.
`
Curb Appeal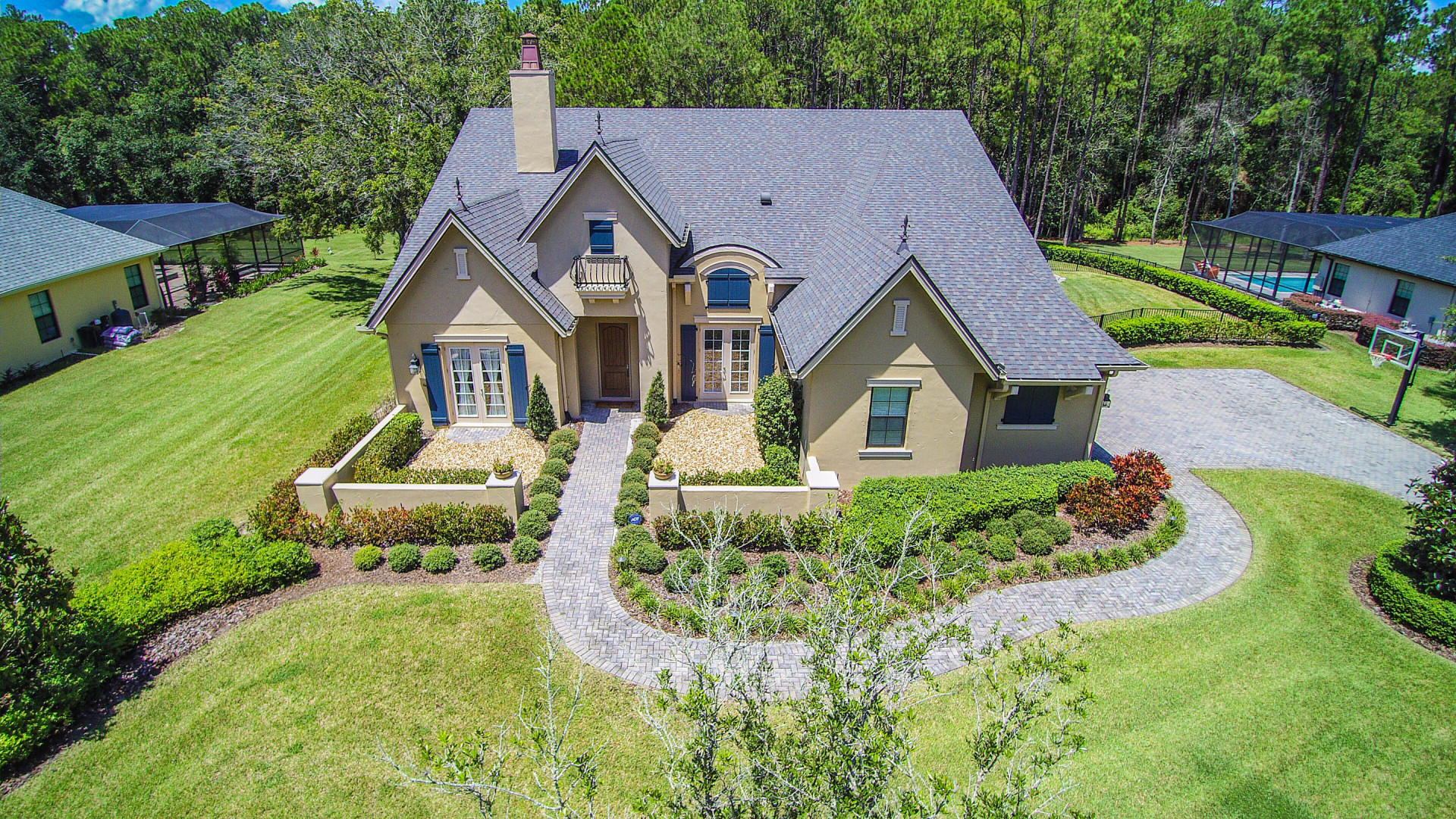 Curb appeal is the most important part of a listing. For those who do not know, the MLS listing service only allows realtors to post an exterior photo as their FIRST photo. This is the make or break point of a successful first impression. Let's cut the grass and sweep up the leaves on this topic.
Cut the Grass! A well-maintained yard will portray twenty million times better (statistic not validated) than if you leave it overgrown. By having the grass cut, it also allows the viewer to materialize the thought "Oh, if the exterior is so well maintained, I'm sure the interior will look just as good" The psychological game of selling your home has begun. You want the viewer to understand that the home they are considering buying was treated with care by the previous owner (you)!
Mulch the gardens and flower beds. Landscaping is a key component of the presentation of your home. Overgrown weeds and out of control hedges are an eye sore and can greatly reduce the amount of showings your home gets. Remember we want to sell your home fast and that requires it to be in tip top shape!
Remove the Garden Gnomes. Yes, unfortunately that pink Florida flamingo has to go.
Congratulations! You did it!
Today is the day for your real estate photography session and your home is in tip-top shape! All your hard work has finally paid off, your home has an abundance of showings and your Realtor quickly sells the home! This was all possible because YOU made your home picture ready. Now, it's time to relax in your model home!